Expert WordPress Maintenance
Less time worrying about your website, and more time thinking about your business.
Expert WordPress Maintenance
Less time worrying about your website, and more time thinking about your business.
How much better are our members than the average website?
These numbers, generated daily, are based on an average of our member websites over the past month. Learn more.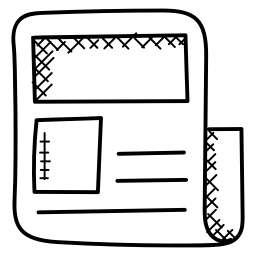 Run Your Business – Leave The Maintenance To Us
Barrel Roll provides comprehensive maintenance for WordPress websites. Whether you run a small or medium-sized business, or need under-the-hood help with your blog, enjoy peace of mind knowing that we're taking care of your website behind the scenes. Businesses that have partnered with us are growing faster and more efficiently because we ensure they've got one less thing to worry about.
More Than Just Updates & Backups
When business owners come to us, their biggest gripe is pagespeed. They're also frustrated with user experience, broken features, and poor search rankings. That's why we offer more services at more price points, and will dig deeper into the inner workings of your site than our competitors. Sure, other services offer updates, backups and security. But not everyone provides free technical support, development hours, performance optimization or SEO like we do.
"Before joining Barrel Roll I would constantly worry about updating my sites because there is always the potential for something to go wrong. One day it did, so I joined Barrel Roll. They resolved the issue within a matter of days. I trust both my portfolio site and my blog to them and now WordPress maintenance is one less thing I have to worry about. I know that they are keeping them current so I can focus on the content."
Cara P. Lemieux
Creator of HereWeAre.Today
Features Every Business Needs
We pay attention to details so you don't have to. That's why all our plans include free technical support.
Performance Optimization
Your speed impacts every metric that matters—user experience, bounce rate, search ranking, page views, and conversions. Members regularly experience a dramatic boost in pagespeed after joining us. You can expect one, too.
Secure Backups
We'll regularly backup your entire website—files, databases, everything you'll need if something goes wrong—and store it on a safe and secure off-site server that you can quickly and easily access any time in case of emergency.
Regular Updates
With the latest versions of WordPress, plugins, and themes powering your site, you'll have access to the latest features of your software—and protection against known security threats.

SEO Support
Not getting the search results your business needs? We'll work up a targeted hit list of keywords along with sustainable strategies you can put into action to improve your position in SERPs.
Solid Security
We'll continuously monitor your site for malicious code injections and other security threats. If our scans pick up anything suspicious, we'll immediately alert you and repair any affected files.
Uptime Checks
We'll check the status of your site every minute—that's 1,440 checks every day. If your site goes down we'll monitor the situation and if there's cause for concern we'll start investigating.
404 Monitoring
We'll monitor your site for 404s so we can quickly address any "Page Not Found" errors and make updates to your site before your SEO and user experience are affected.
Development Hours
From custom coding to configuring new plugins and adding content to your site, our team can help with making customizations to your WordPress site as your business grows.
Expert Consultation
Want to speak to someone who understands your website and gets where you want to take your business? Whether you need an expert to bounce ideas off of or help with long-term planning, let us be your partner.
Compare Plans
Simple pricing for your business or ecommerce site.
Advanced
More than the basics. De-stress and grow your business.
$99/mo
$298 for the first month, $99/mo thereafter (Details)
Automated, Off-Site Weekly Backups
WordPress Core, Plugin, & Theme Updates
24/7 Security Monitoring & Cleanup
Professional, Friendly Support
24/7 Uptime Monitoring
404 Monitoring
One Hour of Development Time
Performance Optimization
Search Engine Optimization
Expert Consultation
Premium
For ecommerce, higher volume, and complex sites.
$299/mo
$698 for the first month, $299/mo thereafter (Details)
Automated, Off-Site Daily Backups
WordPress Core, Plugin, & Theme Updates
24/7 Security Monitoring & Cleanup
Professional, Friendly Support
404 Monitoring
Three Development Hours
Performance Optimization
Search Engine Optimization
Expert Consultation
Want To See How We Roll?
Get a complimentary review of your website. We'll explain our findings in language that's easy to understand and provide recommended strategies for improving your site.
Did you know a 1-second delay can decrease customer satisfaction by 16%? This review will show you how we can help boost your site's performance, reduce your loading time, and make your customers happier.
When you fill out and submit the form, we'll call within one business day to discuss your needs and review our findings.
"The team at Barrel roll offers peace of mind for us knowing that work is always being done behind the scenes to keep our website performing optimally, continuously, and securely; all critically important for our business. Similar services claim to do the same, but with Barrel Roll there is no doubt."
Kristen L.
Vice President of Marketing, Rynoh
Honest, Hassle-Free Maintenance
Our members represent a wide variety of industries and niches, from churches and bloggers to software companies and financial services. They tell us they love our honest approach to WordPress maintenance. There's a lot of trust involved in letting someone into your website. When you partner with us, we treat your site like our own, always looking for ways to improve it and make it faster and more secure.
We Know WordPress
With almost 20 years' experience delivering technical solutions, and more than a decade providing comprehensive WordPress maintenance, we have the experience and expertise to recommend and execute improvements for your site that enhance your business and provide a solid platform for growth. When you partner with us, you can rest easy knowing your site is in good hands—and is always performing at its best.